Blue Green Planet Project is about restoring the planet. We are a nature-based sustainability service company focused on restoring forests in Canada. We work in areas that have been affected by climate change, in communities that are  limited by resource availability. By planting trees we help enhance carbon sequestration and improve ecosystem health. Our projects also support rural and indigenous communities. Providing job opportunities and restoring habitat to native plants and animal species. 
Being founded by treeplanters, and managed by treeplanters. We use our experience and networks to develop projects and mobilize resources to plant trees that would not otherwise be planted.
We believe in the interconnectedness of things. The amazing work of the late Rob Stewart, founder of the Sharkwater Foundation, inspired us to consider the oceans in our mission. His commitment to preserving a keystone species of the planet and educating people is a demonstration of the impact we can each create.
Our planting efforts are focused in Western and Central Canada. We partner with communities, indigenous groups, governments, businesses and individuals to plant incremental trees. We partner directly with Canadian tree planting companies who collectively plant over 30+ million trees a year which means we have the capacity to plant trees at scale.
Building momentum every day towards solutions.
Our team is made up of passionate former and current tree planters. We have seen first hand the impact that climate change has had on the vast Canadian wilderness. We have also experienced the transformative process that is tree planting.
Blue Green Planet Project is our commitment to giving back to the land and communities that have given so much to us.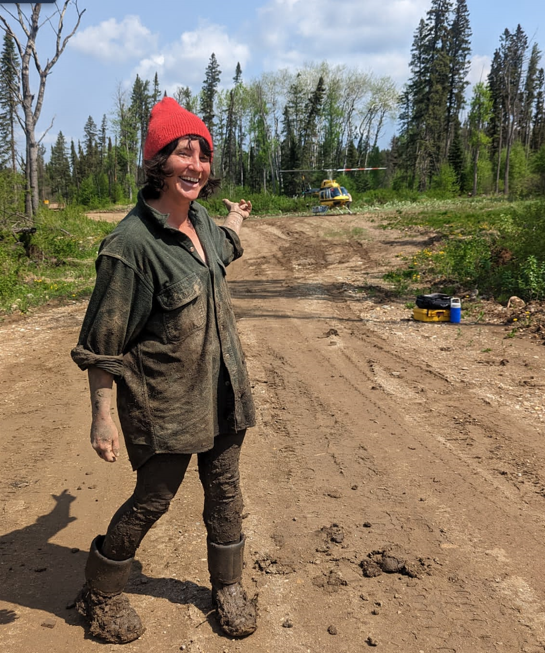 Farron Sharp
Project Manager
Treeplanting has shaped who I am and how I interact with the world around me. It has provided a community of friends, an income, multiple world views, travel, quiet time in nature, practical skills, and the list goes on. Working within the framework of BGPP has allowed me the opportunity to give back to the communities we work in. 
Correne McGregor
Finances
I was born and raised in Smithers where I continue to live with my husband, cat, and dog. I have a Diploma in Management Studies with a focus on accounting. I love camping, snowmobiling, and travelling anywhere with lots of sun.